Frequently Asked Questions
VISA requirements
SIM Cards and Telecommunication
About Travel and Flights
From King Shaka International Airport
Tipping
Currency
Electrical plugs and sockets
Can I park near the conference center?
Conference Venue Address
About your Safety
Don't miss . . .
VISA requirements
Please check the following website for your Visa requirements to enter South Africa: http://www.home-affairs.gov.za/index.php/immigration-services/types-of-visas

SIM Cards and Telecommunication
SIM cards can be purchased at the Vodacom store located inside the airport, the SIM can be activated within 24hours or can be pre-purchased online. The below link is a guide on how to go about purchasing the SIM card and the various package options available. Delegates only need to provide their passport for RICA Purposes. The SIM card expires within 30 days of purchase.
Go to:  https://b4i.travel/south-africa-sim/
International direct dialling, internet, and e-mail facilities are easily accessible in Durban. Most of the mobile telephone systems used around the globe operate in Durban.
About Travel and Flights
Examples of flight fares to Johannesburg
Approximate fees 29 January 2019
From Geneva CHF 1059.00
From Frankfurt EUR 882.00
From London GBP 1097.00
From Beijing CNY 11'576.00
From Tokyo JPY 228'400.00
A few major Airlines with connections to Johannesburg/Durban
AIR FRANCE
BRITISH AIRWAYS
CATHAY PACIFIC
DELTA AIR LINES
EMIRATES
KLM
LUFTHANSA
SOUTH AFRICAN AIRWAYS
SWISS
TURKISH AIRLINES
...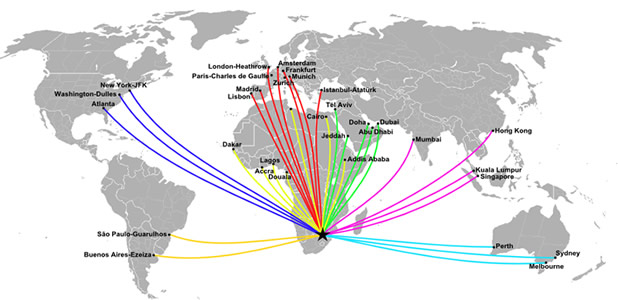 From King Shaka International Airport
https://www.toandfromtheairport.com/durban.php
Tipping
It is customary to tip good service in South Africa. An acceptable amount is 10-15%.
Currency
Currency in South Africa: Rand R
Electrical plugs and sockets
In South Africa the power plugs and sockets are of type M and N. Check out the following pictures.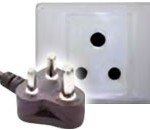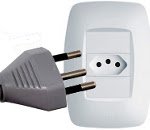 Can I park near the conference center?
Parking at the Durban International Convention Centre can be accessed at 45 Bram Fischer Road, Durban. The Durban Exhibition Centre parking areas can be accessed via Walnut Road and Aliwal Street.
The Durban ICC offers 1000 parking bays in the underground parking lot accessed from Bram Fischer Road and a further 340 parking bays at the Durban Exhibition Centre.
The parking areas are managed by specialist car park operators, Katanga Parking Services.
The first half-hour of parking at the Durban ICC is free of charge, and payment for additional time can be made at the parking kiosks located in the parking area.
Parking rates (per bay, per entry)
0 – 30 Minutes = FREE
30 Minutes – 2 Hours = R 20
2 – 4 Hours = R 30
4 – 6 Hours = R 40
6 – 8 Hours = R 45
8 – 10 Hours = R 50
10+ Hours = R 65
Conference Venue Address
Durban ICC
45 Bram Fischer Road
Durban 4001


About your Safety

Durban is ranked 127th out of 162 of most dangerous cities. As in every city in the world, there are areas that may be considered especially risky and which should be avoided. In due time we will give you detailed information about the safe areas and areas to be avoided.
If you exercise a high degree of caution and avoid the troubled areas, your vacation in sunny Durban might only be spoiled by petty theft at the airport or at the beach. For more detailed information you may also check your home countries travel advisory.


A locals guide to Durban

https://www.theguardian.com/travel/2018/oct/22/a-locals-guide-to-durban-south-africa-10-top-tips